Recent Longevity News for the week ending 12/23/20
Elite Soccer Players Have Big Hearts and That's Okay - Medscape, 12/18/20 - "The athletes frequently exceeded normal echocardiographic ranges for left ventricular (LV) mass, volume, and wall thickness — structural cardiac parameters responsive to exercise-induced remodeling — but with none showing pathologic findings that might indicate the need to restrict their participation in the sport ... Almost one-third (30%) of female athletes and 41% of male athletes exceeded the American Society of Echocardiography's upper limit of normal for LV wall thickness, with a measure greater than12 mm seen in 12% of men and 1% of women ... The majority (51% of females and 59% of males) exceeded normal ranges for body surface area-indexed LV mass, with 77% and 68%, respectively, having LV volumes above the normal range ... Baggish stressed in an interview, however, that these data tell a story about healthy hearts, not at-risk hearts" - [Science Daily]
EPA, DHA, and Inflammatory Markers: A Piece of the PUFA Puzzle? - Medscape, 12/16/20 - "They saw broad in vitro suppression of multiple pro-inflammatory cytokines from patients who took special supplements containing 3 g/day purified docosahexaenoic acid (DHA) alone compared with supplements with purified eicosapentaenoic acid (EPA) at the same dosage. But levels of an anti-inflammatory marker, interleukin 10 (IL-10), were also reduced on DHA in the study of patients with chronic inflammatory conditions ... Taking concentrated EPA supplements didn't suppress pro-inflammatory cytokines as much, and it also had far less impact than DHA on IL-10 levels ... DHA appeared more potent in inhibiting individual pro-inflammatory cytokines during inflammation, whereas EPA was more effective in balancing their profiles against the anti-inflammatory cytokine IL-10 ... The different findings by type of omega-3 polyunsaturated fatty acid (PUFA) following DHA and EPA supplementation seem to suggest that raising the EPA-to-DHA ratio through supplementation with EPA, compared with DHA, may achieve a more anti-inflammatory balance of cytokines ... The broader-spectrum cytokine action of DHA, including its dampening of pro-inflammatory IL-10, "is sort of like a shotgun effect, reducing lots of anti-inflammatory markers," ... EPA is maybe a bit more like a smart missile, targeting inflammation where you want it to, not necessarily indiscriminately ... perhaps dosage variations in the trials had something to do with the difference ... Or maybe the usually over-the-counter EPA/DHA preparations are subject to more oxidation during the manufacturing process, and "it's the oxidation that undoes any potential benefit of the EPA, or the DHA for that matter."" - See omega-3 supplements at Amazon.com and docosahexaenoic acid at Amazon.com and and iHerb.
Muscle loss with aging — are you at risk for sarcopenia? - updated 10/28/20 - This is a little old but I just received it in an email. I like the easy to understand graphs.
Three pillars of mental health: Good sleep, exercise, raw fruits and veggies - Science Daily, 12/16/20 - "Along with quality sleep, exercising, and eating more raw fruits and vegetables -- in that order -- were three modifiable behaviours which correlated with better mental health and well-being in young adults"
FDA Panel Supports Expanded HF Role for Sacubitril/Valsartan - Medscape, 12/15/20 - "The U.S. Food and Drug Administration asked its Cardiovascular and Renal Drugs Advisory Committee to broadly consider whether new analyses of data from the PARAGON-HF trial, combined with other information, could support use of sacubitril/valsartan (Entresto, Novartis) in heart failure with preserved ejection fraction (HFpEF) ... The advisory committee voted 12-1 on this question"
'Alarmingly high' vitamin D deficiency in the United Kingdom - Science Daily, 12/15/20 - "Of almost half a million people surveyed, we found that 57 per cent of Asians were severely deficient in vitamin D (levels below 25 nmol/L) in winter/spring and 50.8 per cent in summer and autumn ... Black Africans were the next most vulnerable (38.5 per cent deficient in winter and 30.8 per cent in summer), followed by mixed race people and Chinese participants. White Europeans had the lowest prevalence of vitamin D deficiency but many are still affected"
Vitamin D Deficiency in COVID-19 Quadrupled Death Rate - Medscape, 12/11/20 - "Vitamin D deficiency on admission to hospital was associated with a 3.7-fold increase in the odds of dying from COVID-19" - See vitamin D at Amazon.com and vitamin D at iHerb.
Plastics pose threat to human health, report shows - Science Daily, 12/15/20 - "Plastics contain and leach hazardous chemicals, including endocrine-disrupting chemicals (EDCs) that threaten human health ... EDCs are chemicals that disturb the body's hormone systems and can cause cancer, diabetes, reproductive disorders, and neurological impairments of developing fetuses and children ... EDC exposure is a universal problem. Testing of human samples consistently shows nearly all people have EDCs in their bodies"
High blood pressure at any age, no matter how long you have it, may speed cognitive decline - Science Daily, 12/14/20 - "Having high blood pressure is a risk factor for cognitive decline, which includes such things as memory, verbal fluency, attention and concentration. Blood pressure of 120 mmHg -- 129 mmHg systolic (the top number in a reading) or higher is considered elevated. Systolic pressure above 130 mmHg, or diastolic pressure (the bottom number) of 80 mmHg or higher is considered hypertension ... Systolic blood pressure between 121 and 139 mmHg or diastolic blood pressure between 81 and 89 mmHg with no antihypertensive medication use was associated with accelerated cognitive performance decline among middle-aged and older individuals ... The speed of decline in cognition happened regardless of hypertension duration, meaning high blood pressure for any length of time, even a short duration, might impact a person's speed of cognitive decline ... Adults with uncontrolled hypertension tended to experience notably faster declines in memory and global cognitive function than adults who had controlled hypertension"
Gut microbiota plays a role in brain function and mood regulation - Science Daily, 12/11/20 - "Using animal models, scientists recently discovered that a change to the gut microbiota brought about by chronic stress can lead to depressive-like behaviors, in particular by causing a reduction in lipid metabolites (small molecules resulting from metabolism) in the blood and the brain." - See probiotic supplements at Amazon.com and iHerb.
FDA Approves Liraglutide for Adolescents With Obesity - Medscape, 12/11/20 - "liraglutide for 56 weeks cut BMI by 5% in 43% of patients, and by 10% in 26%, compared with respective rates of 19% and 8% among those in the placebo-control arm"
Exercise may protect bone health after weight loss surgery - Science Daily, 12/10/20 - "The study randomized 84 patients undergoing weight loss surgery to an exercise group or a control group for 11 months. The exercise group performed high impact, balance, and resistance exercises three times per week ... Twelve months after surgery, participants in the exercise group had higher bone mineral density measurements at the lumbar spine and the forearm compared with those in the control group. Also, participants who attended at least half of the exercise sessions had higher bone mineral density at the femoral neck than those in the control group"
Amazon's new health band is the most invasive tech we've ever tested - Washington Post, 12/10/20 - "Amazon has a new health-tracking bracelet with a microphone and an app that tells you everything that's wrong with you ... You haven't exercised or slept enough, reports Amazon's $65 Halo Band. Your body has too much fat, the Halo's app shows in a 3-D rendering of your near-naked body ... And even: Your tone of voice is "overbearing" or "irritated," the Halo determines, after listening through its tiny microphone on your wrist." - See the Amazon Halo at Amazon.com.
The Secret Behind Cocoa's Brain-Boosting Ability - Medscape, 12/10/20 - "Improved brain oxygenation observed with the flavanol-packed cocoa drink appeared to translate into improved cognitive performance on more complex cognitive tasks. The men performed higher-complexity tasks 11% faster on average after consuming the flavanol-enriched drink" - See Ghirardelli Chocolate Intense Dark Squares, Midnight Reverie, 4.12 oz., 86% Cacao (Pack of 6) at Amazon.com.
Abstracts from this week:
Higher omega-3 index is associated with more rapid heart rate recovery in healthy men and women - Prostaglandins Leukot Essent Fatty Acids 2020 Dec - "heart rate recovery (HRR) ... A direct relationship between HRR and O3I values was observed in both men and women, with a steeper gradient in women. These findings suggest a potential cardioprotective mechanism for n-3 PUFA" - [Nutra USA] - See omega-3 supplements at Amazon.com and iHerb.
Baseline omega-3 level is associated with nerve regeneration following 12-months of omega-3 nutrition therapy in patients with type 1 diabetes - J Diabetes Complications 2020 Nov 26 - "Omega-3 (n-3) polyunsaturated fatty-acids are essential for the development and maintenance of nerve function, but the relationship of plasma n-3 to the presence of diabetic distal-symmetric-polyneuropathy (DSP) and the effect of n-3 therapy on plasma levels and small nerve fibre morphology in T1D are unknown ... corneal nerve fibre length (CNFL) ... At baseline, participants with DSP had lower DHA than those without (1.73 ± 0.89 vs. 2.27 ± 0.70%, p = 0.049). Twelve-months seal-oil therapy increased mean plasma EPA by 185%, DPA by 29%, DHA by 79% (p < 0.001) and CNFL by 29% (p = 0.001). Change in CNFL was positively associated with higher baseline total n-3" - See omega-3 supplements at Amazon.com and iHerb.
Optimal combinations of systolic and diastolic blood pressure in Korea: A nationwide population-based cohort study - J Clin Hypertens (Greenwich) 2020 Dec 14 - "We investigated the optimal combinations of systolic blood pressure (SBP) and diastolic blood pressure (DBP) levels for lowest mortality in participants not taking hypertensive medication at the study baseline using nationwide representative databases ... A survival spline curve was presented, and Classification and Regression Tree (CART) analysis was performed. SBP ≥ 140 group and DBP ≥ 90 group had the highest risk of mortality. Within SBP < 120, the HR (95% CIs) for all-cause mortality (ACM) was the lowest for DBP 70-79. Within SBP 120-139, the HR (95% CIs) for ACM was significantly lower for DBP 70-79. Within SBP ≥ 140, the HR (95% CIs) for ACM was significantly lower for DBP 80-89. Conversely, within SBP ≥ 140, DBP < 70 showed the highest risk for ACM. Similar relationships were observed when survival spline curves and CART analysis were used. The combination of SBP and DBP discriminated better than SBP or DBP alone for mortality. The effect of DBP on mortality varies according to the SBP range. It is more effective to evaluate the effect of SBP and DBP jointly for clinical outcomes"
How should we measure blood pressure? Implications of the fourth blood pressure measurement in office blood pressure - J Clin Hypertens (Greenwich) 2020 Dec 14 - "According to the European Hypertension Guidelines regarding office blood pressure measurements (OBPMs), the mean between second/third or third/fourth OBPM should be taken if the first two readings differ by ≤10 or >10 mmHg, respectively"
Selenium and Coenzyme Q10 Supplementation Improves Renal Function in Elderly Deficient in Selenium: Observational Results and Results from a Subgroup Analysis of a Prospective Randomised Double-Blind Placebo-Controlled Trial - Nutrients 2020 Dec 9 - "A low selenium intake is found in European countries, and is associated with increased cardiovascular mortality. There is an association between selenium level and the severity of kidney disease. An association between inflammation and selenium intake is also reported. The coenzyme Q10 level is decreased in kidney disease ... The association between selenium status and creatinine was studied in 589 elderly persons. In 215 of these (mean age 71 years) a randomised double-blind placebo-controlled prospective trial with selenium yeast (200 µg/day) and coenzyme Q10 (200 mg/day) (n = 117) or placebo (n = 98) was conducted ... Chronic Kidney Disease Epidemiology Collaboration (CKD-EPI) algorithm ... An association between low selenium status and impaired renal function was observed. Intervention causes a significantly lower serum creatinine, and cystatin-C concentration in the active treatment group compared with those on placebo (p = 0.0002 and p = 0.001 resp.). The evaluation with CKD-EPI based on both creatinine and cystatin-C showed a corresponding significant difference (p < 0.0001). All validations showed corresponding significant differences. In individuals with a deficiency of selenium and coenzyme Q10, low selenium status is related to impaired renal function, and thus supplementation with selenium and coenzyme Q10 results in significantly improved renal function as seen from creatinine and cystatin-C and through the CKD-EPI algorithm. The explanation could be related to positive effects on inflammation and oxidative stress as a result of the supplementation" - See ubiquinol products at Amazon.com and iHerb and Se-methyl l-selenocysteine at Amazon.com and iHerb.
Citrate Supplementation Restores the Impaired Mineralisation Resulting from the Acidic Microenvironment: An In Vitro Study - Nutrients 2020 Dec 9 - "Chronic metabolic acidosis leads to bone-remodelling disorders based on excessive mineral matrix resorption and inhibition of bone formation, but also affects the homeostasis of citrate, which is an essential player in maintaining the acid-base balance and in driving the mineralisation process ... The acidic milieu significantly decreased the citrate release and hindered the organisation of the extracellular matrix, but the citrate supplementation increased collagen production and, particularly calcium citrate, promoted the mineralisation process. Moreover, the positive effect of citrate supplementation was observed also in the physiological microenvironment. This in vitro study proves that the mineral matrix organisation is influenced by citrate availability in the microenvironment surrounding bone-forming cells, thus providing a biological basis for using citrate-based supplements in the management of bone-remodelling disorders related to chronic low-grade acidosis"
Low 25-Hydroxyvitamin D Levels on Admission to the Intensive Care Unit May Predispose COVID-19 Pneumonia Patients to a Higher 28-Day Mortality Risk: A Pilot Study on a Greek ICU Cohort - Nutrients 2020 Dec 8 - "the low vitamin D group had a higher 28-day survival absence probability (log-rank test, p = 0.01). Critically ill COVID-19 patients who died in the ICU within 28 days appeared to have lower ICU admission 25(OH)D levels compared to survivors. When the cohort was divided at the median 25(OH)D value, the low vitamin D group had an increased risk of 28-day mortality. It seems plausible, therefore, that low 25(OH)D levels may predispose COVID-19 patients to an increased 28-day mortality risk" - See vitamin D at Amazon.com and vitamin D at iHerb.
Intake of 25-Hydroxyvitamin D 3 May Reduce the Severity of Upper Respiratory Tract Infection: Post hoc Analysis of a Randomized, Double-Blind, Placebo-Controlled, Parallel Group Comparison Study - Nutrients 2020 Dec 8 - "the physical symptom scores for "Runny nose," "Sneezing," and "Head congestion" were significantly lower in the 25OHD group than in the placebo group; for all items except "Breathe easily, "the quality of life" scores were significantly improved in the 25OHD group. There was no significant difference in the number of URTI events or the proportion of medication use between the groups. Collectively, the findings of this study indicate that a sufficient 25OHD intake can reduce physical symptoms at the onset of upper respiratory tract infection, particularly nasal symptoms, and may improve the quality of life at the time of onset" - See vitamin D at Amazon.com and vitamin D at iHerb.
Serum potassium in chronic kidney disease: prevalence, patient characteristics and clinical outcomes - Intern Med J 2020 Dec 13 - "Hyperkalaemia and hypokalaemia were present in 6.86% and 2.94% of hospital admissions, respectively. In multivariate regression male sex, lower eGFR, diabetes and cardiac failure were associated with higher odds of hyperkalaemia. Thiazide diuretics, loop diuretics, infectious disease and endocrine pathology were associated with higher odds of hypokalaemia. A U-shaped association was noted between potassium and inpatient mortality. Potassium <4.0 mmol/L and ≥ 5.0 mmol/L was associated with increased mortality. Only patients with potassium ≥5.5 mmol/L had increased ICU admission risk" - See potassium citrate at Amazon.com and iHerb.com.
Effects of SGLT2 inhibitors on eGFR in type 2 diabetic patients-the role of antidiabetic and antihypertensive medications - Hypertens Res 2020 Dec 14 - "metformin blunts the SGLT2i-induced decrease in eGFR, but coadministration of RASis ameliorates this response. Furthermore, the inability of CCBs to modify the SGLT2i-induced reduction in eGFR suggests that the SGLT2i-induced renal microvascular action is mediated predominantly by postglomerular vasodilation rather than preglomerular vasoconstriction" - Note: Normal eGFR is >60. I threw this in because the diabetes medication and SGLT2 inhibitor Jardiance (empagliflozin) is also being used to help repair the heart in heart failure patients.
Comparison of the protective effects of curcumin and caffeic acid phenethyl ester against doxorubicin-induced testicular toxicity - Andrologia 2020 Dec 1 - "matrix metalloproteinases (MMPs) ... Male rats were randomly divided into eight groups (n = 8 per group). The groups were as follows: sham, dimethyl sulphoxide (100 µL), DOX (3 mg/kg), CAPE (2.68 mg/kg), curcumin (30 mg/kg), DOX+CAPE (3 mg/kg DOX and 2.68 mg/kg CAPE), DOX+curcumin (3 mg/kg DOX and 30 mg/kg curcumin) and DOX+CAPE+curcumin (3 mg/kg DOX, 2.68 mg/kg CAPE and 30 mg/kg curcumin) ... The results showed that MMPs mediated DOX-induced testicular injury, but CAPE and especially curcumin suppressed testis injury and cell apoptosis by suppressing DOX-induced increases in MMPs, oxidative stress and proinflammatory cytokines. However, curcumin exhibited more pronounced effects than CAPE in terms of all studied parameters" - See curcumin at Amazon.com and iHerb and caffeic acid phenethyl ester at Amazon.
Caffeic acid phenethyl ester - Wikipedia -

"CAPE is found in a variety of plants. It is also a component of propolis from honeybee hives"
The Beneficial Effects of Red Sun-Dried Capsicum annuum L. cv Senise Extract with Antioxidant Properties in Experimental Obesity are Associated with Modulation of the Intestinal Microbiota - Mol Nutr Food Res 2020 Dec 10 - "Mice fed a high fat diet (HFD) were orally treated with an extract from these peppers (CAE) (1, 10 and 25 mg/kg/day). It promoted weight loss and improved plasma markers related to glucose and lipid metabolisms. CAE also ameliorated obesity-associated systemic inflammation reducing the expression of pro-inflammatory cytokines in adipose and hepatic tissues and improving the expression of different markers involved in the gut epithelial barrier function. These effects were associated with a modulation of the intestinal microbiome, which appears altered" - See capsicum at Amazon.com and iHerb.
Vitamin E for the management of major depressive disorder: possible role of the anti-inflammatory and antioxidant systems - Nutr Neurosci 2020 Dec 14 - "Vitamin E has various functions in humans, including antioxidant, anti-inflammatory, anti-cancer, and anti-atherogenic actions, as well as direct effects on enzymatic activities and modulation of gene transcription. In addition to these functions, vitamin E is also important for the central nervous system, and its role in the prevention and/or treatment of some neurological diseases has been suggested. In particular, the role of vitamin E in the modulation of major depressive disorder (MDD) is an issue that has emerged in recent studies. Many factors have been implicated in the pathophysiology of this disorder, including inflammation, oxidative, and nitrosative stress ... We gathered evidence from clinical studies that demonstrated the relationship between low vitamin E status and MDD symptoms. Vitamin E has been reported to exert a beneficial influence on the oxidative and inflammatory status of individuals, factors that may account for the attenuation of depressive symptoms. Preclinical studies have reinforced the antidepressant-like response of vitamin E, and the mechanisms underlying its effect seem to be related to the modulation of oxidative stress and neuroinflammation" - See Jarrow FamilE (contains all eight members of the vitamin E family, includes Tocomin) at Amazon.com and iHerb.
Influence of a low-dose supplementation of curcumagalactomannoside complex (CurQfen) in knee osteoarthritis: A randomized, open-labeled, active-controlled clinical trial - Phytother Res 2020 Nov 18 - "A 6-week, randomized, open-label, active-controlled clinical trial was conducted to evaluate the influence of a low-dose curcumagalactomannosides (CGM) (400 mg once daily) in OA subjects. The treatment was compared with a standard combination of 500 mg glucosamine hydrochloride (GLN) and 415 mg chondroitin sulphate (CHN), supplied as a single oral dose twice a day. Out of 84 subjects randomized, 72 subjects who have completed the study were evaluated for the safety and efficacy of the treatments at baseline and subsequent visits (day 28 and 42), by measuring walking performance, VAS, KPS, and WOMAC scores. CGM exhibited 47.02, 21.43, and 206% improvement in VAS, KPS, and walking performance, respectively, compared to the baseline. Similarly, there was 31.17, 32.93, 36.44, and 35% improvement in the pain, stiffness, physical function, and total WOMAC scores. CGM also caused a substantial reduction in the serum inflammatory marker levels. The results indicate that a short-term supplementation of a low dosage CGM exerted superior beneficial effects than a high-dosage CHN-GLN combination in alleviating the pain and symptoms of OA subjects" - [Nutra USA] - See CurQfen at Amazon.com, curcumin at Amazon.com and iHerb and fenugreek at Amazon.com and iHerb.
The effects of alpha lipoic acid on muscle strength recovery after a single and a short-term chronic supplementation - a study in healthy well-trained individuals after intensive resistance and endurance training - J Int Soc Sports Nutr 2020 Dec 1 - "In the chronic training experiment, a moderate inhibition of muscle damage and inflammation could be observed in the ALA-group. Performance in the back squat was significantly reduced in the placebo-group, but not in the ALA-group" - [Nutra USA] - See alpha lipoic acid at Amazon.com and iHerb.
My t-shirt design of the week. Click on the picture or click here for the store.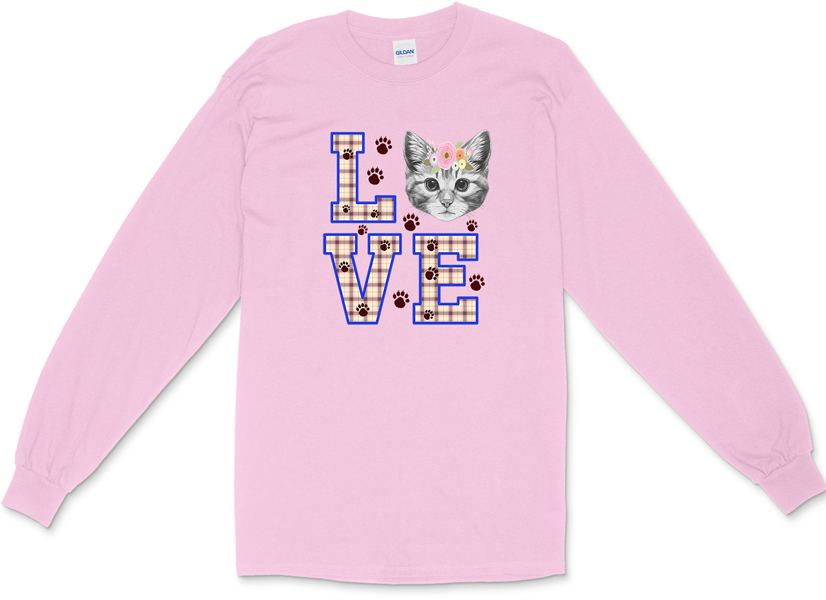 Health Focus (Depression):